When we moved our master bedroom into the guest bedroom, I didn't think I had room for 2 dressers on either side of the bed.

So my dresser,

along with my underwear,

got moved to the dining room.
That got old REAL quick.
So I moved a different,

already white dresser

, into
our room. It mostly fits:
I can't fully open the closet door, but it's a small price to pay to have your undies in your own room.

I also hung a little chandelier up and traded out the mirror on the right, so they weren't so

matchy

.

Marcus also made a doorway between our bedroom and the bathroom.
This is originally where the furnace was:
I didn't get a true before shot, but this was the "during"

pictu
re.
That doorway wasn't there, and a big, ugly, OLD furnace was there before. It flooded the guest room. That's why we tore up the carpet and replaced it with wood. Then we made it our master bedroom.
This is the bathroom side before the door was all the way cut out:
I got the mirror at

IKEA

and it's a bit wonky.
You can tell by looking at the polka dot curtains. They are all the same size polka dots in real life. The mirror makes me look like I have an extra tall forehead with a giant bump it in my hair.
Cool!
We decided to put in wood boards instead of just

texturing

the sheet rock. I would love to do a whole room like this.
The walls are white pearl and the ceiling is light apple green.
So now I am living large, with a door to the bathroom, and my unmentionables in my own room. Except that I already mentioned them twice!
I'm linking up with
Romantic Home's
Show and Tell Friday
and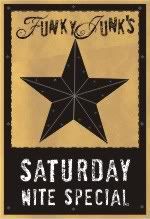 !